Texas Hold'em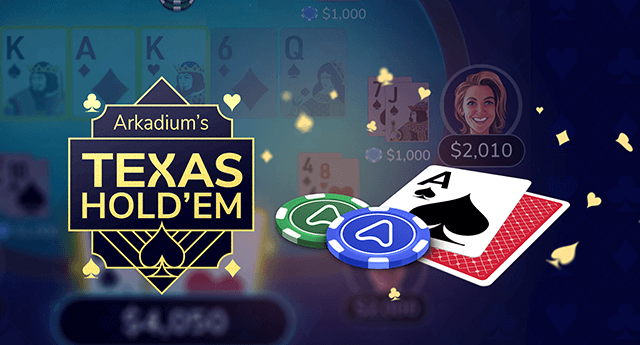 Hold'em Or Fold'em?
Playing Texas Hold'em online is a great way to practice your poker skills and enjoy the game with none of the risk! Texas Hold 'Em (also stylized Texas Holdem) is not only the most popular poker variant in the United States, but it's also the most common game in U.S. casinos.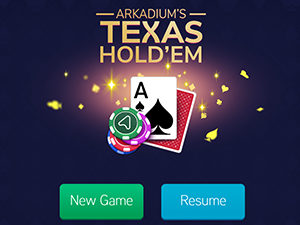 Popularized by the World Series of Poker and free video poker games, you've probably heard of Texas Holdem poker before.
Don't worry if you haven't, though, because our free Texas Holdem game includes everything you need to learn: instructions that describe Texas Hold Em rules, a poker hands chart (Texas Hold 'Em cheat sheet), and creative AI opponents to practice against.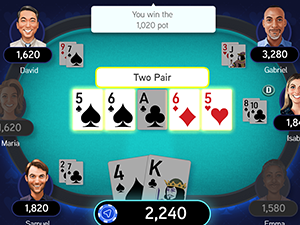 Take a seat at our Texas Holdem online poker table and see just how many poker chips you can rack up. Are you all in?
Every round, each player will be dealt 2 cards that only they can see. Then, 5 cards are dealt to the middle of the table in 3 stages for everyone to see. In the first stage, 3 cards called the flop are revealed. The second stage, the turn reveals one more card. The final stage reveals the last card and is called the river. The player with the best hand, based on their cards as well as the ones in the middle, wins the round. Check the Texas Holdem hands guide in-game for a list of poker hand rankings.