Deal or no Deal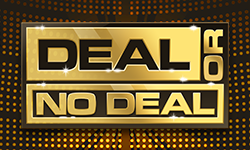 What's Your Number?
Try your luck in finding the $1,000,000 briefcase in the only officially licensed casual game based on the hit TV game show!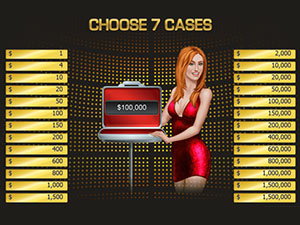 Choose your first suitcase to set aside then choose which suitcases to eliminate.
The banker will make offers based upon the probability that your first suitcase contains the big prize money.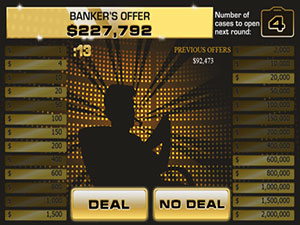 It will be up to you whether you will take the bankers deal or say, NO DEAL.