Family Feud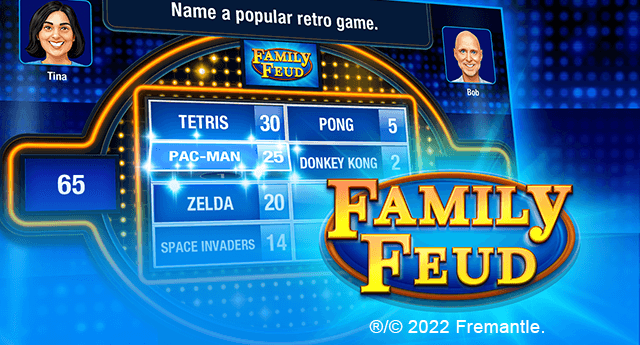 Survey says...!
We love to put your general knowledge to the test. Why? To deliver fun to our players worldwide, keep you sharp and entertained! To that end, play the official Family Feud game online to experience all of your favorite rounds of you favorite game show and test your know-how against the public. And all for free!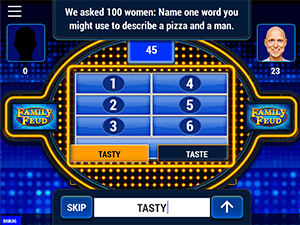 This official online version of the classic Family Feud game is inspired by and based on the wildly popular television game show.
This digital adaptation channels the iconic game into your home so you can play whenever the Family Feud mood and itch strikes! And, with new questions and answers being regularly added by the Arkadium team, you can enjoy the thrill of the Feud for months and years on end!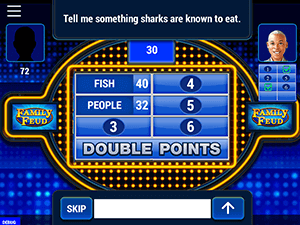 Our free online game is the perfect platform to settle the score. Play the official Family Feud game online at Arkadium and have a ton of fun guessing the most popular answers, all of which are based on the responses of survey respondents!
Each question has multiple answers, but the top answers (that were selected most frequently by the survey respondents) provide the most points. Each Family Feud game starts with three timed rounds of trivia where you must guess the top answers for each question before time runs out.