Euchre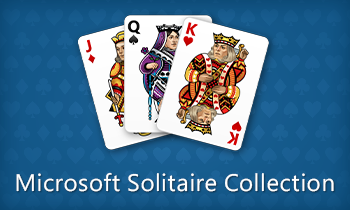 If you like Euchre, you'll love Microsoft Solitaire Collection!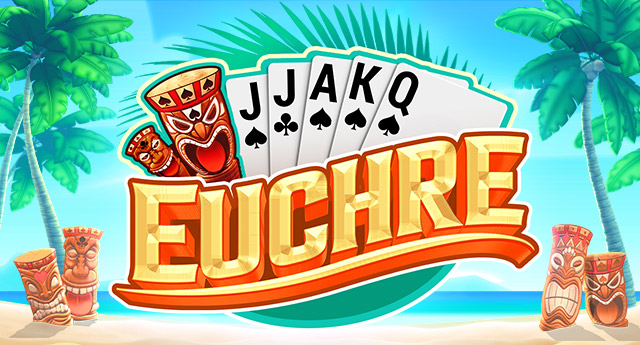 Bidding on Jacks
The classic game of bidding and promoted Jacks!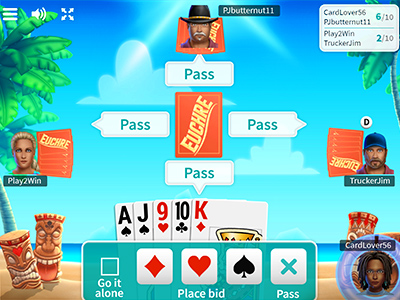 Euchre is a trick-taking card game played with a short deck of 24 cards ranked Nine to Ace.
One or more rounds of bidding decide who will try to take at least 3 of 5 hands.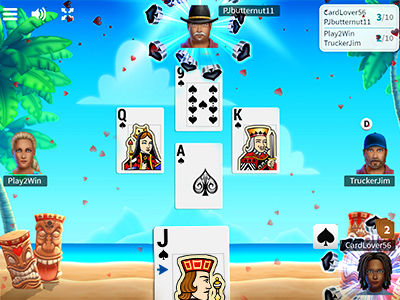 Work as a Team: The player opposite you at the table is your partner.